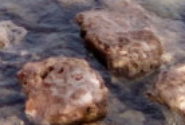 Post your topic and I'...
This group I created is mainly as a circle amongst friends or any member of literacybase to share topics, comment and replies on increasing profits, it doesn't require any particular topic all you have to do is share your thoughts and I'll share, comment or reply to your blog, forum or any other post aim towards. Bare in mind though we all do the same for each other to increase profits and at the same time delivering with a proper presentation avoiding any breaches of literacybases agreements.
Chasing the dollars
Author
Posts

Is it tha hard to make money ? Question mark the sentence and why is so difficult to achieve this piece of paper or some metal coin to reach or having feel like your in that lane or on that level of success.

Does money make one successful or say happy in other words ? Or how much is the value we put in that paper, ever ask your self, 'how high, "or" how low?'. I say it's just a piece of paper given some evaluated value thats always keeping us chasing it until either to the death of us or to the cycling craved momentary system.

Can't live without it can't do without it in this era, that's how it is, children have to go to school, house and domestical well-being has to be taken cared of–so what you gonna do ? Can't just sit back! Have to go do something! Have to get the paper babyy! Yeah get that cash…but whoaa! "Hold on" before you go. Remember one thing, you should never get lost searching for the papers. Remember that!.

This topic was modified 3 years, 2 months ago by Kevinsaga (1876). Reason: Simple flaw

Yes. my friend money is paper with some pictures and the whole world people are chasing it to fulfill human needs in earth. Barter system has finished now credit card, pay pal card… is being used for deed and to buy something in future money will disappear and card will be used.

People will deposit money in the banks and will from get just card for the needs. We cannot do without money cannot buy dress, food, books, gifts…it is the sign of rest in modern age precious more than human life.

In modern age chasing money race is being played among the rich and the poor are also chasing money via selling chastity, selling blood…it seems every one is chasing money on earth forgetting God and its commandments.

Right ! @jhsayyar, money is the ever so big of thing In solving problems these day I see. Speaking of barter days "that's long gone," most of the younger youths of this generation doesn't even know the meaning, as you can see it's just one life living in the fast lane.

"Money is the root of evil" they say, but also can be used to do lots a good things, in ways where at times, rigorous steps ought to be made on  reaching higher goals prior to one's achievements.

Yet still if we eat what we grow we 'never go die no quicker than anybody else,' we're all miseducated and that's the fact. How much think to be in the field planting there own crop ? Or a bartering system on day to day,? Well, I guess maybe not much but you'll still find a few in numbers.

My thoughts on this whole messed up monetary system is, (it's all a game) playing amongst the first, second and third class in allegiance to the dollars sign. Only God knows the count of lives lost for that piece a dollar, so trust mi I say do your best don't sell your soul to no petty achievements cause at the end of the day you gonna come back wanting that very soul of yours that you sold for some petty cash as there are some things in life that are priceless with no charge, not even money can replace the value of.
Viewing 3 posts - 1 through 3 (of 3 total)
You must be logged in to reply to this topic.