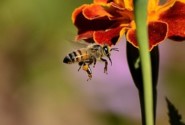 Who Will Be My 100th Virtual Friend In LB?
Author
Posts

I have the craziest imagination today. I had checked my profile that the counter of my virtual friend is 99. Now, I was thinking who will get the spot. If someone takes the chance, I will definitely acknowledge him or her with a substantial post in LB. I am so excited who will be this special virtual friend. Are you my 100th virtual friend?

@shavkat, why do you have so many virtual friends? Where do they originate? hehehe. Where will we know that we have virtual friends? Can you consider your friends in Facebook virtual. Have you found virtual friends advantageous than friends in the actual encounter? Are you happy having these figure?

@lovern Well, I am just referring to have the 100th virtual friend in LB. I am not sure but I feel like having virtual friends seems nice to treasure. It is a part of knowing people from different countries. Unfortunately, some virtual friends in LB seems so inactive. I don't go in Facebook anymore and I find it waste of time seeing the posts of my friends there.

@shavkat, hehehehe nice friend,should you want me to be the 100th virtual friend and if the slot is vacant, then I can volunteer myself to the the 100th virtual friend.What can you say? hahahaha.I also have many virtual friends and other are so kind to me.

Yes I'm your 100th friend here. What I observed here at Literacybase is that some are just active during their first week. After which, they will just leave the site. I hope our population in this site will increase. I keep on sharing this site on forums hoping that they'll join us here.

@anjee I can't understand why some members just suddenly disappear here. I hope they will be actively participating. I also introduce this site to some of my friends. Thanks for being my 100th virtual friend. See you around! c",)

@shavkat, it's okay if your slot is filled hehehe. I am so happy for you. When I check my virtual friends, I noticed so many of them.Others are from triond, Wikinut, Bubblews, Diggs, Skyrock, Mykites, Mylot and a lot more. I am so thankful you opened up this topic for it never had come ti my mind about virtual friends.Congrats.

I have 111 friends right now, just add new members and they will come to add you too

@lovern I think we can be happy to have these virtual friends. In some point, I am closer to say things to virtual friends than real friends anymore.

@peachpurple That's nice. I am waiting for them to be active too.

I think I have about 15 virtual friends here on LB. I do have about 10 waiting for me to either approve or deny their request of being friends. I just don't see the point of why someone would send you a friend request when they aren't even active on the site. If they are I haven't seen many of them. I try to keep friends that I know are here and are doing something such as leaving comments or writing articles.

When will the other 100 something people start being active again? just imagine what this site would be like if everyone was active.

@evilelf I do agree with you. At the moment, I have 129 members befriended me virtually.  Some of them are not active and felt like adding them as a sign of respect. I don't mind match if they will be in LB or not. Hopefully, the members will come back and see the importance of being active here.

@shavkat
I noticed that I did not add you to my friend list. Here to correct it, I just added you and hopeful you approve of that action.
I am not sure if I will get that spot or not, it is beside the point as we all friends in here and writing in harmony, yes?
Good luck with making more friends in Literacy Base!

To pass Free Time Activities is a problem for all of us but most of the people spend free time in different activities. I spend my free time in thinking what I have dome for future and in busy hours how many mistakes I have made now the time is to correct the mistakes in free time must be actual job of every person. JH Sayyar

@yourseldom I had added you up. Actually, this post was done waiting for the 100th member on this site. I do think we are virtual friends here. The sad thing, some of the members usually come and go. I think you are also my friend in mylot.

@jhsayyar As for me, I just trying to maximize my time to be productive. I felt going to get sick if not doing anything. In fact, I can do some writings in between my online classes.
Viewing 15 posts - 1 through 15 (of 15 total)
You must be logged in to reply to this topic.