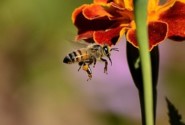 When Woman Heart and Eeys Compromise? JH Sayyar
Author
Posts

I have observed in my practical life there is great difference between what a woman.s heart says and what her eyes say? es, You will see there will be a great difference when heart cry and eye cry will compromise, true love starts, that will be perpetual and everlasting on earth.

But in real live it does rare on earth because sincere and honest woman are a few on earth. I have seen faithfulness in the hearts of broken heart women, hate in love rejected woman, honesty in love beaten woman.

Women's heart is ever changing like sea waves and time trends. When woman thinks positive she succeeds in her life mission.
Viewing 1 post (of 1 total)
You must be logged in to reply to this topic.