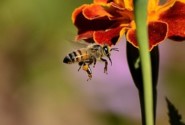 What will I Put in the tag part when I post a new article?
| | |
| --- | --- |
| Author | Posts |
| | When I tried to post my blog it always says that I have incomplete data and when I reviewed the needed things to be accomplished the ones that was blank was the tag. |
| | Tags means topics. So when you choose category say education. Then you can add tags that are related to your article. Something like say school, tutor, etc are good tags. You can find that some of the tags will be same as category names. You can use them too. But make sure your tags are something that is trending online. As that part will earn this site more and keep us into writing loop. That is how many are doing good with their posts with trending tags. |
| | @mahesh, So can I use the words also that was been used on the article itself? |
| | @Tita, so many words that could be used as tags, just choose the words about what you write.Yes, you can also repeat the words and out a comma after each word and not too many at least two or three. |
| | okay that's nice at least I would be able to complete everything before submitting. Is it recommended to upload photos then or not? |
| | yes recommended to have photo image. |
| | @cely, can I used only one tag, is it accepted? |
Viewing 7 posts - 1 through 7 (of 7 total)
You must be logged in to reply to this topic.