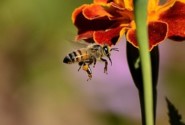 What is the BEST way to earn here?
Author
Posts

I know that Blogging is one of the best way to earn here it give a decent amount of earnings in one blog but we cannot write/post a blog that many times a day right? So is commenting on blogs or forum post one of the mos convenient way?

But I notice that I have gained much more while commenting on forum post rather than blog post or do they differ on how long my response is?

Oh and are forum post as strict as posting a blog, I usually plagiarism checkers on my blogs and such so that  I can be assured on what I blog but is it the same as what I am posting here?

Just a post full of questions.

Hoping to gain some great tips here!

Please go through the link below, you will have a better idea:

Thank you I already read "HOW-IT-WORKS" when I started here, but would really love to hear some tips on my fellow members here, or some words of wisdom will do me good as well.

Exactly what i was saying, i 'd rather post on forums and groups, comment on blogs and invite friends than post a blog article, everyone is not a writer, i own a blog and i research well before posting anything i post on my blog, doing like that here will take me hell of a time before getting any meaningful income.

So i prefer to post blogposts on my own blog then comment on forums here, what do you think??

When you start a discussion in a forum or group,tick the notification so that when their is a chat or comment on your chat you will be noticed,and at every revisit you also get rewarded.

I think making a blog post is really the best way to earn money here since it gives the best amount. But it also gives me a hard time making a blog post due to lack of topic to discuss and for being not fluent in English. Constructing sentences and choosing of right words eats a lot of time for me before I can finish one blog post. Yes, there are other ways to earn like commenting and participating on forum but I saw that it only gives a small amount. But sometimes, it also depends on your mood, there are moments that your mind is set to write a long post and there are times that you are more comfortable of just commenting. But what really the best thing to do is to utilize all the earning opportunities that are available here.

To submit my blog has been an issue for me here,I just keep wondering what to do to earn in here that is better and not time wasting than blogging.
Viewing 7 posts - 1 through 7 (of 7 total)
You must be logged in to reply to this topic.