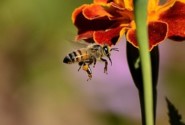 Question about Language
Author
Posts

Hi There,

I am newbie here. I was going thru the posts here and there.A question came to my mind. Can we post in other languages other than English? I know this will reduce the number of audience but at the same time it will increase the comfort level of writers to post more.
Please let me know your views.

Currently as per the rules of the website, you can only post in language. No language other than English is allowed. From what I read, the post are only allowed if they are in English. It's their rule because they have to earn to keep this place alive. Non English content may not be monetized. I hope Support person from the website can guide you in rest of the context.
Viewing 3 posts - 1 through 3 (of 3 total)
You must be logged in to reply to this topic.