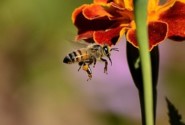 How much long we may create a blog….?
Author
Posts

If I'm right then this is an appropriate question that it should be how much long. How many words we have to put at our blog posts?

If you know the answer, write here…

What do you mean by how much long? Do you mean the length of the blog post, or how long it might take to approve our blog post?

I have no idea how and what the process is to approve our blog post, but the minimum requirement for a blog post is 300 words. You can find the requirement and guide for creating a blog post here – New Blog Post. It's under Earn Rewards page, then double click on the task, you will be able to read more information about the task.

Hope this answers your question, or someone else will give you a better answer.

Thanks @leeka for this info. I was there asking for the length of blog but yes it would be bonus if you tell me about how long it'd take to approval of our blogs…

I agree on @kaka135 everything is stated on the FAQ. I even posted a reply on a post from Support titled How to start with Literacybase or LB. I asked the support how long for approval and what does it take for a blog to get approve. What is the quality and what should be the topic.

You are welcome. You can find the information roughly about how long it will take to approve our blog post, though we might not know the exact time frame.

I quoted this from the FAQ for your reference. Hope this will help the others as well.

Your post will be approved / disapproved by our moderator after 24 working hours. You can see the status of your post on your dashboards.

I have not submitted any posts before, so I have not get a chance to check out the status and the approval process of the blog post. I will try to submit a post and see how it works, or @grecy may be a better person to tell you that as she has an approved post. 🙂

yes, it has to be 300 words long.

It took me 12 hours to get my blogpost approved.

I was fortunate because one of my friends , blog is still under"waiting" for several days already.

Quality of the post is also important in order to get more money and traffic.

I failed to know how much time till my post got approve but it was there after a day. I am sure they need to approve it and check for plagiarism before posting it. I hope you able to try and make a post.

@shaarc I think you can use as many words as you like to write. I am saying this because my personal experience says you get better CC on lengthier articles.

@Lee Ka would you believe that on one Indian site I write articles as lengthy as 6-7 k words each and the cash is according to word count, longer the merrier. I have about 400 articles in the range of 2k to 7k words. In case you want to check them I can give you link of my website.  

Today I wrote two blog posts which were approved and published within 3-4 hours.

@shaloo walia I have posted 9 so far in last 4 days and 2 of them today itself. (I must say begar type business) I hope I need not translate it for you 🙂 

Reading these few forum threads really encourage me to write more blog posts here. It seems like the moderators here work pretty hard to review our submitted blog posts. I should really work harder and also gather more inspiration to write some posts and share them on the social media sites too.

@sunil 6-7k word articles are really a lot to me. I'd be interested to check out your website, please share me the link. Thank you.

As far as I have understood there is no limit on the number of posts one can write in a day and so also the length of the post provided it is more than 300 words. I am not sure if the payment is fixed or it depends on the discretion of the site.

good to know that there isn't any limitations on the number of blogs posted in a day.

However, it is true that blogs are being approved pretty fast these days.

I had posted 2 blogs at different interval time of the day and had them approved on the same day itself.

Very happy with the fast reading mode by the @admin, well done team.

Furthermore, if you write up to 399 words, you will earn 0.0500 cents per blog.

You can see your earnings under My History, look under number figure like 396 instead of the regular New forum reply.

That number is your word count of your blog.

I am going to try 600 words and see how much I can earn.

Cheers

I am sure @peachpurple has already figured out the pay rate for the blog post.  I just want to share with others, previously the posts I submitted between 500 – 750 words earn 10 cents. Now with the revised rate, I just got one published post, with 596 words, it's 22 cents.

I just want to encourage others to write more or write lengthy posts. 🙂

I checked the FAQ page of Literacy Base. It says that its atleast 300 words, but I guess the chances would be better if you create a longer one.
You must be logged in to reply to this topic.