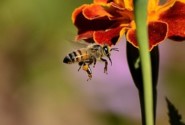 Editing a post
Author
Posts

Hi everyone,

I messed up my title and didnt realised before I had posted it. Is there anyway of editing a post ones it is published? I couldn't see an edit button anywhere >?

I have no clue if editing is an option.

It looks like there is an option feature but it is not abled for us to see. When we go to

Write Here > Dash Board > Status and beside status says Options but we cannot do anything.. 🙁

Send a message to @supporot mentioning the url of your blog and request for editing it.  We cannot do it but they can.Good luck.

That's a shame we should really be able to change them ourselves, I hope that is something they will change eventually. 🙁

It would be nice if they allowed us to edit just encase we have to.

I usually proofread my blog before submitting it. There is no editing to happen after a blog has been posted unlike in ML, but ML is not a blog site. We can post there even in very few sentences. Better to do the proof reaing and editing in word where we usually saved our blogs before blogs are posted.

When you publish an article, It does show the editing link. Also it used to show when the article is published and we are viewing it from the single page view. But it may not be visible on the group view from the dashboard. Not sure in such case. But you may have to contact support or Admin on this. That way you can see if you can go ahead and edit the content. If worst case scenario comes in, ask the support for specific articles link. I am sure there must be some way with which you can easily edit the article there.
Viewing 9 posts - 1 through 9 (of 9 total)
You must be logged in to reply to this topic.