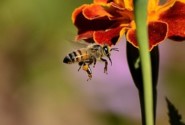 Article Ideas
Author
Posts

Hey Guys! I just joined a few hours ago but always wanted to get into blog writing. Now that I have found this great site, I wondered how you guys come up with your article ideas? Sometimes I find it hard to find something to write about, especially when there is nothing interesting happening in my life that could inspire an article. How do you guys get inspiration?

Use Facebook trends, See what is trending On Twitter, try to change what is trending in different countries's section on twitter. Try google news section. News related to media , celebs and many more. All you need is the information and new angles to these news. This will give you immense amount of ideas about certain topics that are trending.

Thanks – Support

IN WRITING AN ARTICLE, I AGREE WITH THE SUPPORT THAT YOU NEED TO SEE WHAT IS THE TREND TOPICS ON SOCIAL MEDIA.  OTHER THAN THAT, TRY TO SEE WHAT'S INTEREST YOU THE MOST.

IT IS EASY TO CREATE AN ARTICLE IF YOU HAVE THE KNOWLEDGE OR YOU HAVE AN INTEREST ABOUT THE SAID TOPIC.

I agree to that too.  I write topics that I experienced and where I am well versed.  That way, I can always answer whatever questions thrown to me about it.

Besides, I don't have to research whatI have to say about the post, because I have my experiences to vouch for what I put in my posts.

Good.  I find you have written 53 articles in about 50 days.  This is good.  You can write on any topic of interest or on topics where you are more confident.  good day,

I write about everything and anything that is on my mind at the moment. This is also another way for me to relieve some stress. If i get out all my thoughts then it is easier for me to deal with things in my life. Most of my articles are things i have done or experienced but sometimes i like to change it up a bit when i have a good idea. It could be about some event happening on the island or even about the weather or actual news. It all depends on what i am inspired to write about.

The blog posts I have written about were topics that I have a good knowledge of. That's why most of the time, I'm having a hard time creating a new one because I sometimes think that I have no enough knowledge about a certain subject.

This forum topic will also help me in getting ideas on what topic to discuss. I read the LB support's answer that we can also create a topic on what is currently trending. I will consider that in my future blog posts.

I tend to write about what I have experience in. But I also enjoy sharing new adventures like trips, a new hobby I'm trying. I don't usually have a problem with finding something to write about. Give that a try. Don't stress over it. The more you enjoy yourself and try new things, you'll find what works for you.

I usually write about what works with my current state of mind. So my topics are usually on that basis. I have found that then the writing part comes naturally. I don't have to force myself to write if  I write what is on my mind. However some of the time I have found myself writing on what is trending. And you can choose google trends to find those type of topics. You'd find a lot of information this way.
Viewing 9 posts - 1 through 9 (of 9 total)
You must be logged in to reply to this topic.