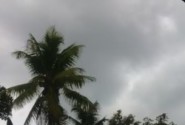 The Mission
Author
Posts

When I was younger, I saw a movie "The Mission" it was starred by none other than Robert De Niro. Till now, this is one of the most intriguing and I can say heartbreaking and heartwarming movie I've watched. It deserves more than two thumbs up!!

It was a man's journey to forgiveness and his way of making amends to what he's done in the past.

Have you watched any good movies worth remembering?

You know I have a crush on Robert De Niro. I am fond of watching his old movies because it really inspires me to see his handsome face. I even bought a book about him because he has lots of pictures there when he was young. I haven't seen this movie.

One of the movie, which is never left me hanging and even failed me to blink is the movie The Next Three Days. It stars Russell Crows and Elizabeth Banks. Elizabeth Banks were accused in the crime she did not commit and his husband, Rusell Crow did everything for her to escape jail because she knows she will not be given a fair trial.

This is the trailer of the movie. The Next Three Days

I learned that the Mission is a winner of Cannes Festival during 1986, wow and I saw the trailer too.

I know the movie the next few three days it is one of my favorite movies as well. It is exceptionally made. You should try watching the mission, you won't be disappointed. Also Shawshank redemption.

I have not seen The Mission but it sounds like a really good movie. I like Robert De Niro. He is a very good actor and the movies that I have seen him are good. The Shawshank Redemption is another good movie. I love Morgan Freeman. I love all his movies that I have seen him in. I watched one last week that was a little different from his usual roles but I cannot remember what it was called now.

Last night, I watched some old horror movies, but they were not scary though so that is probably why I liked them. The one was an Edgar Allen Poe story that starred Vincent Price and it was called The Pit and The Pendulum. The other one that I watched was Dimentia 13 which was about a serial killer in Ireland that was targeting his family members. I liked it. I love to watch old movies. Sometimes, I find them better than the ones they make now.

I've seen the Pit and the pendulum by Allen Poe, I've read it when I was in High School. It was funny actually seeing the movie because it looks so fake. lol. Anyway, I'm a fan of really really really old movies – the ones with no sound in them (like Charlie Chaplin style..haha) I've seen a Joan of Ark movie earlier than the 1928 version of it. As well as other horror movies like Dracula and one other which I can no longer remember. It was fun to watch! Although there was no sound and you have to read the lines of the characters; it was like watching a play in a theatre. It was good.

Where do you find those kinds of films? Where do you watch? Give me the link to where I can download those. I am really interested! One of the good films I watch is Of Mice and Men. The one I shared to you guys The Next Three days, you should watch that too.  The movie of Benjamin Button is good too, very interesting film.

I do remember this movie.  It was excellent!  Not only was the cast of performers all high caliber but the soundtrack was amazing.  Remember Gabriel's Oboe?


It is one of the best movies that I have seen again and again on internet. How listen I have seen this movie several times since then and own it now but I am always very careful whom I see it with and when I see it. You need to have a block of time set aside when you can completely immerse yourself in this film. Unplug the phone, put the kids to bed, make sure the dog doesn't have to go out. If you don't pay attention – from the very beginning to right after the credits – you will miss something important. Prepare yourself emotionally for The Mission. Step into it, live it, let it speak to you. Feel the struggle of all involved.

I was one of the fortunate ones to see this movie in a theater back in the 80's – we were visiting friends in another city and, for lack of anything better to do that evening, decided to see this film. To say I was moved would be such an understatement as to be ridiculous. It is the saddest commentary on what horrors have been perpetrated in the name of God….
I love this movie. infinity out of 10

There is so many which anyone can in back some good mission and some bad mission they all mission, the mission you in back tells who you are neither good or bad. There so many other mission to spreed good news and the mission to spreed good, the mission to destroyed life and the mission to saved life, there is some which are on the mission to commit suicide, they are mission to bring someone in his or her company/ business, there is film called mission impossible but this is far off of what mission is or how it be decribed in time of expressions. Some many mission people excute this days which are not for interest of others, for politicans in back on the mission of killing their oppositions that is devilished mission, like me i don't really know the type of mission which God created you inback as long as you long still living in this earth, but remeber whatever kind of mission you are excuting don't forget a day will you render account on how your mission acomplished wether good or bad, neither you represent God almighty, or satan, be wise on type of mission you in back.

The worth remembering movie that I can't forget is "The Kite Runner." It is a film adaptation from a novel.I like the movie setting and the story.I think that most people cried while the movie is running.Thus, I strongly recommend it for those moviegoers out here and there.
Viewing 11 posts - 1 through 11 (of 11 total)
You must be logged in to reply to this topic.