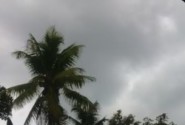 Jolly LLB2 : Nice movie
Author
Posts

Another worthy movie to watch from Akshay Kumar. He is brilliant in this film as he is.
The movie deals the legal affairs in a wonderful way with wit and comedy.

If you like Bollywood movie, then this is a must watch for you.

Have not watched it! Will watch it as you recommended.

I have not seen the movie. I am thinking is akshay kumar's acting good in this movie. Most of his movies these days are into over acting and dragged humor. So it does seems like a odd for me to go and watch the movie. I have heard of some good reviews. But I am kind of fan of the old movie of Jolly LLB. I am wondering if anyone here have found the movie good despite knowing the earlier movie was good because of the harshad warsi's acting. That being said, I think I'll wait for the movie to appear on TV.

You can download it and watch. I also watched in my laptop. The movie is especially good by the sarcasm it put towards the legal system. An well written script!
Viewing 4 posts - 1 through 4 (of 4 total)
You must be logged in to reply to this topic.