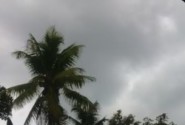 Jodhaa Akbar
Author
Posts

I had seen this in the theatre, a bit old movie for review but starting on it nevertheless. it was an amazingly HUGE movie, first of its kind of historical movie made on that scale in Indian cinema, had to be seen on big screen. Length is quite big three & half hours, editing is slow sometimes, but catches pace once Jodha & Akbar gets together.

Hritik Roshan is perfect as Akbar(3 Khans could not have managed this role). Aishwarya is awesome as always (& my favorite). She has done one wonderful sequence of sword fight, (heard that both Ash & Duggu had days of practice before this). She looks mature in those Rajput outfits. Sets, ammunition, storyline, jewellery, palaces, forts all take you to Mughal period. Its little difficult to understand Hi-Fi Urdu sometimes but can guess it. There is always a touch of fiction in such historic movies & Jodhaa Akbar is no different.

In other roles Sonu Sood is good, he has come a long way. The negative role done by the actor is well carried out, matching with his overall persona. And as always AR Rehman has delivered, directors & producers can always depend on him, for he keeps on re-creating melodies.

Hats off to Ashu Gowariker again for his effort. We can surely make war historic war films – Hollywood ishtyle.

Good and crisp review. I have seen some scenes of the movie only. While I like historical movies, this topic did not interest me. The length is a dampener but perhaps some day I will surely see this when I will have the time.

Watched this movie. Loved it! Hritik and Aishwarya were as believable as if they were the real life couple!  5 out of 5 stars.

Thanks Peeush & Treathyl , after this movie we can now see a series of historical movies in bollywood which has world class editing and effects.
Viewing 4 posts - 1 through 4 (of 4 total)
You must be logged in to reply to this topic.