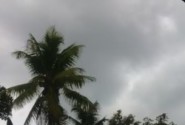 Have you watched the Movie on M.S.Dhoni
Author
Posts

A biopic on the current Indian ODI and T-20 cricket team captain M.S.Dhoni was released on 30 September starring Sushant Singh Rajput in the lead role.
Has anyone of you seen this movie?

Any feedback?

Have not watched this movie yet.  Need to find it with English subtitles.  It was actually recommended by a member in another online community.  I understand it's a true story.

Yes. I am not a Dhoni fan but after watching this movie I became an admirer of him.

@cmoneyspinner this movie is based on the real life of Indian player and captain M.S.Dhoni, who recently stpped down as Indian cricket team's ODI and T-20 teams, and has been one of the most successful Indian test and One Day captains.

Yes,I have watched the movie and I liked it very much. I find the movies based on sports are very inspiring.The actor has worked really well .

I have watched. Nice movie. I liked the romantic part of it.

Ms dhoni is the nice movie

Dhoni is the good captain and wicket keeper of Indian Team.

I haven't watched it. Thank you for sharing. I might as well watch it, but I have to find one which has an  English subtitle.

@bluelion I believe this movie will also be available with subtitles.
Viewing 13 posts - 1 through 13 (of 13 total)
You must be logged in to reply to this topic.