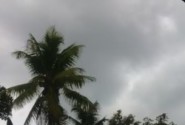 Have you tried to watch an art film?
Author
Posts

I do like low-budgeted art films. In some point, the storylines are not usual but there is a moral lesson. I had watched Mulholland Drive yesterday. It is a 2001 art film that entails the story of a woman who forgets everything after a vehicular accident and tries to find out the mystery of her true identity with the assistance of another woman.

 

Not yet. Never heard of art film. What do you mean by that? Can you give me a link so I can go check it out? Thanks 🙂

@anjee Art films are created with digital videos. I mean, they are not the typical popular movies.

I am not familiar with "art" films. I did a google search of art films and the list of movies that popped up I know I have never heard of. So no I have never watched an art film.

Anjee this is what wiki said about art films:

An art film is typically a serious, independent film aimed at a niche market rather than a mass market audience. An art film is "intended to be a serious artistic work, often experimental and not designed for mass appeal"; they are "made primarily for aesthetic reasons rather than commercial profit", and they contain "unconventional or highly symbolic content".

I wonder if Netflix has a few of these type of movies online. I will have to see so I can watch a few.
Viewing 4 posts - 1 through 4 (of 4 total)
You must be logged in to reply to this topic.