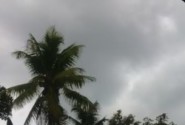 Fantastic Beasts and Where to Find Them
Author
Posts

If you are familiar with Harry Potter then you will be familiar with the writer of this new movie, J.K. Rowlings. She has once again proven that there is magic out there in New York's secret community of witches and wizards. Fantastic Beasts takes us on the adventures of a fellow named Newt Scamander who is played by Eddie Redmayne. It will show us that there are many different types of beasts living amongst us, some good and some bad.

If you loved/liked Harry Potter then you will not want to pass this movie up. I give this movie a 10 out of 10. J.K. Rowlings has outdone herself once again. Such a wonderful writer.

Looks like a must watch movie with good plot and a well made movie.
Viewing 2 posts - 1 through 2 (of 2 total)
You must be logged in to reply to this topic.