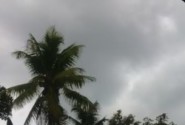 Do you like Horror Films?
Author
Posts

When I was younger I love watching Horror films until the industry became sour. I used to watch a lot of Japanese, Thailand, and other Asian horror films because these are scarier compared to its Western counterparts.

So far, my favorite still is the original version of "The Shutter" and "The Eye". These two really got me to the edge of my seat.

I've enjoyed watching those types of movies because of the thrill you get but these days, I have no more taste for them.

I do not really like horror movies. I cannot stand all the blood and gore of most of the horror films that are out nowadays. It is just too over the top with all the blood. I would rather watch a psychological thriller than something bloody. I am too much a scaredy cat to watch them. My sister is into horror movies and will watch any of them. I am not sure that I am familiar with Japanese horror movies or not. But if they are scarier than western ones, then I do not think that I could watch one. 🙂

I know. Horror movies really are over the top. It's like the makers of these films are psychopaths themselves. I'm glad I don't enjoy these anymore like I used to. I guess, age has a lot to do with it since I no longer am into cheap thrills. I prefer a really good movie,. something like "The Life of Pi" I really love that movie; it has a lot of symbolic features in it.

I love horror films.  I just watched The Boy today, which is about a doll.  A young woman is hired to be a nanny but when she arrives in the UK she finds out its not a boy she is watching while the parents go on vacation but a porcelain doll.  Strange things begin to happen and I highly recommend it.

These movies rarely scare me.  The only one which has really ever given me a fright is The Ring…where anyone who watches a VHS tape is killed by a ghost girl unless they show the tape to someone else.  It was based off an Asian horror film and done very well.

I haven't seen "The Boy"

I wanted to but I don't have a clear copy. I hope it's not all gore and blood.

I know the movie The Boy. I watched the trailer of this one last March. I was checking the clear copy of this one. I better check this one today.

I watched different Thai horror movies. I have Thai friends and they share to me some horror movies. Remember the movie Pee Mak and the installment movies of Phobia. They will push you to the edge.I hope you check out Laddaland too. Not to many bloods, but will really left you screaming.

This is the trailer of Laddaland https://www.youtube.com/watch?v=9a6aoRI2eO8

This is the trailer of Phobia https://www.youtube.com/watch?v=j571QbuFUA8

This is Pee Mak https://www.youtube.com/watch?v=B9xbj_UK1pc

Do not watch alone.

@Christi Ann Tonel Espinola  No horror movies for me! Horror movies are not very popular in my country and the local horror movies are mostly C grade movies with poor graphics and full of sleaze. I don't watch horror movies whether of Hollywood or Bollywood because I get too scared. I will have nightmares for many days and I start getting afraid of the dark. So I prefer not to watch any horror movie or show.

Noooo. Huhuhu I dont like horror movies because they keep on playing in my mind. Whenever I watch horror movies, I cant sleep at night or worst I will have horrible nightmares. When I was in high school me and my classmates watched a movie. I think its from Thailand. I dont remember the title but they are guys and they are already dead but they dont know that they are already dead. Ugh I'm not a good storyteller sorry 😀

I do like horror films compared to the other genre. I am not sure how it was started to like this kind of films. As far as I can remember, I am so fond watching since my childhood years. The rest of the family members do like it too. I guess it runs in the family of liking this kind of movie genre.

nope i do not watch horror movies, whether it is related to animals or humans.

Once, I watched Jurassic park, I had nightmares for days.

I dare not watch horror films anymore.

To me dinosaur is a terrible horrible lizard!

I never watch a horror movie. I do not like to give my heart scare and fear.Plus, during sleep it's the horror movie I see the more that my heart beats so fast.I do not like to carry the scare for many days hehehehe.Maybe I am like a child,LOL.

Ican't bear emotoinal torture of horror movies that they lays on my nerves but my daughter and son take interst in them they dont even get scared of other wise i keep telling them that its putting negative impact on ypur brain.😈😠

 morgoodie, have you seen Grudge? It's based off a Japanese movie. I believe Ju-On is the name of the Japanese version and is much scarier.

 Christi Ann Tonel Espinola, "The Boy", to me really wasn't scary at all. It was too predictable for me.

I am a huge horror buff but there a few movies I will not watch for whatever reasons such as the Centipede. To me, that is just disgusting. I have a hard time watching Cujo and Christine (both Stephen King books/movies).

I have seen horror movies that were just simply stupid as hell. It was not scary at all, for example, Annabelle. I want to be scared out of my wits when watching these movies. I am looking for the new movies that are about to be released. Some of them look promising but I won't get my hopes up.

I wouldn't watch a horror movie even if I am getting paid to do so. I hate horror movies especially those which show dolls and children possessed by demons.

The images stay with me for a long time. I watch very little TV and few movies so I am very careful and choosy when it comes to watching something on screen.

I never really liked horror movies when i was younger, but as i grew older, i started to have a like ness towards them. one of the earliest  movies i remember watching wax,, my friends and i watched it on big screen, the adrenaline watching it, was what it got me hooked till date. i watched gothika on big screen too, soon enough i went back to Stigmata, exorcist. the list is endless. not its a thing to watch on big screen.
You must be logged in to reply to this topic.