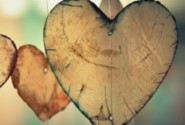 Wow
Author
Posts

How is this for amazing?

I have huge fear of dental work and a lot of anxiety in general.  I just found out this past week I need my wisdom teeth removed.  I have a wonderful dentist but she can't do the surgery because it will be quite involved.  Free of charge, she's coming to the oral surgeon consult with me.  More than that…she's going to to be there surgery day so I have a familiar face there as they put me under anesthesia and as I wake up.

congrats!

At least the dentist is there with you when you are in the surgery for the wisdom teeth removal.

It is a rare sight to meet a good dentist who is caring towards patients.

Nowadays, dentist are in demand because more teens are studying other subjects in order to meet their interest.

I wished I had a dentist hubby or relative … at least get free consultation about my periodontist problem..

I know, I can't believe how awesome this lady is!  When we thought I was going to have to have a root canal last week (done by another dentist in her office) she had her schedule worked out so she could sit with me and hold my hand so I wasn't going to be scared.  Thankfully also, she had an odd feeling about my x-ray and got a second opinion – which caught this wisdom tooth problem and prevented an un-needed root canal.

My case worker from the mental health agency is also being wonderful about my surgery…she offered to come that morning and just sit in the waiting room if it would help me.  I told her I think with my dentist coming I think I will be okay.

@lolaze That's so nice of your dentist! I always believe there are still wonderful and nice people around us. Good that you have found at least one with you there. 🙂

Hope you will recover from the root canal and wisdom tooth removal pain very soon. 🙂

Your dentist is your soulmate, if that is the case @lolaze. God send him/her to you to solve your issues about dentists. I wish I able to find a person that will able to support me as I am afraid of needles and how it feels to have anesthesia, of course, you will feel numb all over, but I do believe I will have high blood pressure while having a tooth remove.

If you are talking about the numbing shots for your mouth – they really only hurt for a second.  I will be having actual surgery where they put me to sleep and have to cut my gums with a scalpel and remove teeth that never came through my gums:(  Since I will be asleep though, I won't feel it.
Viewing 6 posts - 1 through 6 (of 6 total)
You must be logged in to reply to this topic.