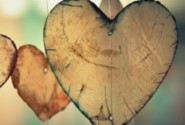 Important Crisis Numbers and Websites
Author
Posts

National Suicide Lifeline (USA) 1 (800) 273-8255

Distress and Crisis Ontario (Canada) http://www.dcontario.org/

LifeLine Foundation (India) +91 33 2474 4704

Manila LifeLine Center (Philippines) (02) 8969191

Website listing hotlines and websites for ALL countries http://www.suicide.org/international-suicide-hotlines.html

Crisis Text Line (text with a trained volunteer) Text START to 741-741

Feel free to add more resources in comments if you know of good ones!

If you feel that you are going to harm yourself or someone else, please go right to the nearest ER or call 911.

Thanks for sharing this one @lolaze I even don't know the number of Lifeline Center. I remember my friend again….
Viewing 2 posts - 1 through 2 (of 2 total)
You must be logged in to reply to this topic.