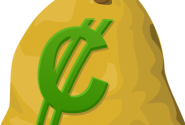 Work From Home Opportunity : Zapier Looking for Tech Lovers
Author
Posts

I receive these notification via eMail.  This site compiles opportunities and presents them regularly.  Sharing this one because I know a little about the company but I don't think I have the skills to do the job.  If you've got the tools and the talent, have at it!

Zapier Is Searching for Tech Lovers to Work From Home

I am on similar site for getting such online leads. I am spending a lot of time there as well. I think if zapier is open to the international users, it would be surely a good thing. Because considering the opportunity it could be local or specific to region. But yeah it would be worth checking out. Working for such company has it's set of benefits. And that in itself is going to help a lot while building resume in the process. Thanks for posting the lead.
Viewing 2 posts - 1 through 2 (of 2 total)
You must be logged in to reply to this topic.