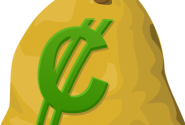 Sale
Author
Posts

Really do people love sh0pping also when the sale time is c0me.
we can budget our m0ney if there are sales in the malls,like mini of shirts.pants,ph0ne,tabket.slippers,shoes.it amazing when it c0mes to 50% so wow.if that time c0me are you ready to sh0pping?

If i have a g0od am0unt of m0ney what would i be buy?
gadget?ph0ne?tablets?len0vo?tv,cars or other things?

I am always ready to shop whenever there is a sale somewhere if anything thats the one thing i always look forward to.
It the only time you can get stuff at a good price. Especially stuff that you found hard to purchase because of the price. Am sure most of the sales when the go down the prices are usually half the original cost thats why people take advantage when they come around.
In fact rigjt now as we speak i am so looking out for a furniture dale so that i can go ahead and purchase a few things. And also electricals. Its just that right now there are no sales but once i hear i will be the first to rush there. They save me a lot and i also save quite a lot.
Viewing 3 posts - 1 through 3 (of 3 total)
You must be logged in to reply to this topic.