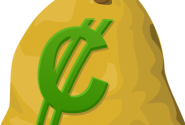 I'm Leaving. Time to Say 'Good bye!'
Author
Posts

@PEEUSH TRIKHA ,I got the info from Blogjob site. I was there five days ago and saw the conversation between a female blogger andf Sheridan. That female blogger was so excited saying thank you Sir for bring back Blogjob to life again. I already edited my profile there image and background image so I will be ready anytime there is a go to start. Sorry to forget the name of that female blogger.Try to check there and find it underr forum.

If the news about Blogjob is true, I am glad that I still have my blogs there.

Hope that it comes back, I don't mind the low points either.

Since LB is gone, I have no where to go now…

I've gone over to BJ and posted some drafts that had been sitting for a year.
You must be logged in to reply to this topic.