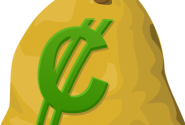 I'm Leaving. Time to Say 'Good bye!'
Author
Posts

I have given the matter careful thought and consideration and have made a decision. I'm leaving this community. I had a wonderful time participating in the groups, publishing blog posts and commenting, etc. But now it's time to move on. The income possibilities that I had hoped for did not materialize. I hope those who stay enjoy success. It has been great here. Please do not respond, as I won't be responding back. Thank you for your friendship and support.


It's not you leaving many already left. I just come here every now and then but not anymore like before writing and posting blogs. We are not an island, we are in the mainland deprived by our right to know what happens to the site. By next week, this site will be at zero population. It is too much to bear the obstacles that obstruct our day-to-day living. We keep on thinking on nothing to come out as answers from the site.

You are right my friend, we need to move on so pain will not inflict more to our hearts. Take care and good luck to your destiny to whatever better site that leads you. No one will remain here for there is nothing in return.

I will never forget you.

Niume will no longer be paying.  So that's the end of that site and this one.

@kaylar, my goodness, what a terrible news too about Niume. By the way, good news, Blogjob soon to resurrect. May I know if yu are a writer there? It is almost to come yippey!! I always received there $250 a month after my site viwers increase to 10,000 viewers daily.I hope you are a member there.

@lovern  Where did you hear the news about Blogjob? It would be wonderful if this is true. Niume has met a sad end too but it seems to me that the owners and admins lose interest in their own site after a while. There were too many low-quality pictures and texts with just hashtags and nobody took any action.  It was a fun, stress free site and I will miss it. 

But maybe we will see more action here.

I sent you the post about Niume… I'll pop over to Blogjob

@lovern I haven't seen any update from Blogjob or the owner saying that their site is indeed coming back from the ashes. Can you share where you heard this information? I do know that EliteWriters is still going stronger than ever and it pays its writers once they cash out with almost no waiting. I believe they are even having a contest at the moment for the person who has the most views on their summer contest.

@dawnwriter ,You go to Blogjob. I was there four days ago and I read the communications between a blogger there with the reply from Sir Sheridan and that blogger was so excited thanking the site owner to oepn back Blogjob. In fact, I edited my profile image there and everything as preparations for the resurrection of Blogjob. It will be okay for me if they would reduce our paying method. What is important is afer one year Blogjob comes to life again.

Cheers!!!

@kaylar, yes friend, I have just opened that discussion forum in Niume, so sad, it ades goodbye, Better that site did not leave the writers in a hanging situation, very professional and it is well explained the reason why it stops paying people there.

I have just posted there and later felt the dismal feeling because of its closure. What a life this time full of problems.

@evilelf, hi friend, I visited the site and I read there someone had a communication with Sheridan and she stated her excitement for soon the site operates back.It was assured from their commmunication Blogjob to rise again in full blast.Wossshhh!!!

Go to Blogjob. In fact, I hurriedly edited my profile image and others as preparation of Blogjob returns..

I wish someone would create a writing site that worked.

@kaylar,  I welcome the idea.

Hi everyone,  if you are still looking for opportunities to earn online,  Feel free to write to me analystkumar157 at gmail

So sad again for this site and Niume! I just enjoy posting short blogs there.

@acelawrites, me too my friend, I have just signed up there and wrote posts so sad it shuts down also. What a scary world this time. We can no longer trust a site.It is also hard to find a legit site this time.And if it is legit, it may also run shortly, the feeling sucks.

@lovern where did you got the news about Blogjob? I have not logged on there since ages.
You must be logged in to reply to this topic.