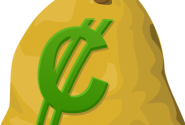 I reach the threshold here, I will redeem tomorrow
Author
Posts

I am  so happy that I am able to reach redemption.Though it is not big, but for me, this is hard earned money worth to cherish and spend wisely,LOL. I want to add more so by tomorrow there will be some points to rise the earning. What about you? Do you also plan to redeem end of this month?

This is the goal I set this month, to reach the payout so I can add what I earned here for Christmas. Christmas is nearer, matter of few days, and Christmas time is expensive time hehehehe. At least there is add on to my savings so Christmas will e a happier one in my life and my family's life.

I hope many can redeem this month . Good luck and cheer to all candidates of redemption.Take care all and have a nice Sunday.

There will be 3 sites that I am going to apply for a  redemption. I am so thankful about my hard work and my attainable goals this month. It is very nice of us to set a monthly goal in a blog site, to guide us well, Before, I never care to have a monthly goal for a blogging activity,but I realized, it is necessary to guide me all the time I sense I am free from other works in school. In fact, tomorrow, I will bring my lap top to school, so I can have additional $ to redeem tomorrow.I plan to apply for a redemption tomorrow afternoon at two o' clock after my class.

I hope that there are many of us to redeem end of this month so by the  10th of December, there will be something to smile for a simple thank to the this site and to our dear Lord for giving us the right thinking and feeling day by day.

Thanks for reading and have a nice weekend everyone.

Congratulations! I am sure that I will not able to reach the minimum threshold for this month.I was so busy. I am so overloaded with my online teaching.I just dropped by once in a while.

I am just at $6 so I have a long way before I can redeem. I guess mom being in the hospital and being sick kinda messed mines up. Oh well. At least I know I can redeem in January. Congratulations on your redemption. Hopefully you will be able to redeem for more next month. You can always strive to do more. 🙂

You are lucky to do so. I did plan to reach the minimum threshold by the end of this month by unfortunately I did not make it possible. Will I have to wait until the next month as the site do pay from 1st to 10th of every month?

Guide me if I am wrong.

@ Cely: It seems great. How do you manage writing at three sites? Would be a very tough job but I am happy you are able enough to manage the things.

Would you like to share names of the three sites? What is your experience in this connection? Are they reliable?

@shavkat, That is all right friend, there are so many months to redeem according to our goal. I also drop here every evening, our Philippine time because I am in school and when I was in New Zealand, I also had few attempts to do some activities here.I am just so consistent in my tasks here everyday. Though I only focus on discussion in forum and group, but I find it too, beneficial , for right away. I can see the flow of my income every night. I feel the joy discussing and discussing anything without approval waiting hehehe. As long as you right according to our thoughts and feelings, then there is no reason why suspend your earning, unlike in blog submission. It requires the owner to wait for days. Better concentrate in discussion and sometimes sometimes submit a blog.

There are times, I sense I am alone in this site discussing hehehe, but there is no reason to be afraid if alone here because, we are still paid despite no interaction shown. That is my technique.It is so easy to redeem discussing only.Just make your discussion long at least 150 or more words. That is what I notice, the longer your discussion is, the better my income becomes.

Make it monthly friend. Just prepare what to discuss. I save all I want to discuss,so during discussion, I can save much time.Thanks for reading.

@evilelf, Hi friend? Thank you. I hope next month you can redeem triple . I also as.pire to make my earning here big. I plan to write in advance all my blogs good for a month, separate the list of the possible titles for discussion under form, so I will know if I can earn here $100. I want to do some research here as to the number of blogs to submit and the number of discussions to share.

I also shared you one time that I have learned though my experiment the size or length of our discussion to entitle us to a better earning. Yes, after that experiment, I no longer write short discussions, at least 150 or 200 words. Anyway, after we type, there is no problem of submitting, and we clearly see the points to strike higher .

I just write and write I believe beneficial to me and to the readers. Everyday, I go home home right aways, drive my car so fast to reach home 25 minutes from school, so I can perform activities here good for 1 hour .

Thanks friend.

@yasirkamal, Hi? Thank you. it will be so sure next month you can redeem triple from the figure you have obtained this month. I am so busy, but, I always set time for this site.This is a very legit site and we are so lucky despite pay not big, but it could be made big according to our effort that is made big. In every effort made, there is a corresponding consolation, and that is pay.

That is how I manage my time by setting my goal daily for a month.Also, make your writing in discussion longer for the more your income rises more. The two other sites I am in , of course, legit and I always receive payment there monthly. Frankly the other sites do not pay high, but we would have effortless activities for we can be paid through interacting only and the minimum payout is $5. I think you are already a member of this site Mylot. Are you a member of Mylot? If not join there anytime, but you have to  befriend and careful of the way you interact for the mylotters there are usually retirees and brilliant people mostly from United States and UK. There are only some from Philippi9nes, maybe 50 writers from my country. There are almost 2,000 writers there worldwide.Others are not so after of the income, but the fun.Yes,lots of fun there, I bet.

The other site is Mykites, this might be sister company of Mylot.You may try to join there for free hehehehe. The minimum pay at MK is $15. Thanks for reading.

@ma'am Cely, Wow! Good for you ma'am.  Congratulations! It is worth your efforts. 🙂

"Seighhhh…" When will I also redeem my earnings? hehe "malayo pa.." It takes more time, more thinking and more typings, hehe.

@nehemia bayawa, Just be patient my dear, Just do some activities here everyday. Spend much time discussing in forum, and if possible write few blogs so you can earn better. Also set a monthly goal to guide your earnings and yourself to be inspired more.

Yes, it is so important to have focus here and to have a monthly goal.All you have to do is make a list of titles of discussions under forum. Always write in forum, great groups twice a month for we are only required to great group name twice a month . I based this from my experience here. I supposed to create many groups, but then I realized that only the first group created received higher points.After that I create twice a month only, and this must be part of your monthly goal to create groups. Think or plan first the group title you will create. It should be the one most people like to comment or participate.Just do what I advised you, to every month you can redeem.

We must always have courage.

Congratulation to you for a job well done, It is not easy things to have reach the place where you are now because the low earn we are receiving here.
For anybody to have done what you did here, it must be through hard work and consistency. In fact faith is even among. by the grace of God, I too will celebrate my first earn soon.Though, I am just being familiar with the usage of the website; how to use, where to go on there website and so on. But I know by my hard working here, I too will get my dollars.
I know by now you must have collected you money from your PayPal account. Ok, I am happy for you.

I was discussion with some of my friends yesterday on how to make money on internet, most especially through literacy base and I show him the evidence of payment paid by the literacy base b into PayPal of someone's account but still don't believe me. I now realize that may be They will believe when they see me collect my own.
They call me time waster and different names and also make me play. But I know they will surprise soon.

If you read the rules, if you put in for a redemption before the 10th of Month One you will be paid in Month Two on the 10th.  That means that if you put in for a redemption on the 17th of Month One it will not be looked at until the 10th of Month Two and you will be paid the 10th of Month Three.

@kaylar, yes, that is true, the earning here if cannot redeem in due date will accumulate the next month,Instead of $10 minimum, it could double depending too on the capacity of the blogger. Let us just be consistent so we can redeem monthly.last month I ws able to redeem $11. That is better and I ill let it accumulate in Pay pal. I gonna withdraw it next year for our dollar rate here may soar higher than today which is P50 pesos per dollar. Last time , it was only $44.

I hope I could redeem here more than the minimum in January.Next week, December 21 is the official date of our Christmas vacation. I plan to write blogs at least 3 at one day interval. I am preparing now titles of my blogs. I already formulated 30 titles I plan to post during Christmas vacation.

Tomorrow, I have to attend Christmas parties, I hope I am not so tired when I reached home so I could still drop by here even few minutes. Thanks and take care.
You must be logged in to reply to this topic.