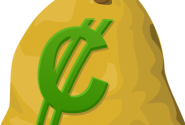 How to earn Online in the Philippines and while working abroad!
Author
Posts

I have been searching for many sites to where I will be able to see some online job for me but only I saw those on facebook groups. There are some groups that offer the online job (home-based or office-based). I have been active asking these words: how? interested, pm me, pm me for details, and many words just to inquire about such opportunities being thrown at my face.
One time when I was scrolling on my wall, a friend of mine message me about their online job. I asked too many questions about that certain job she offers. Until she convinced me that it is a legit and DTI Registered here in our country. I paid the amount of 270.00 (two hundred seventy pesos) for activation fee, no membership fee or anything and all you have to do is to invite friends, colleague, relatives, etc…

I started with just one account. You can have a personal account up to 31 accounts. the multiple accounts you get the merrier income. I as said I started with one account then after two weeks of inviting, sharing, tagging friends and posting on groups and on my wall, posting to my friend's wall and timeline, I invited one the after a week another one and that started because I work it out. It is indeed a need to focus on something you started and wanted to achieve. If you hop in and hop out in any kind of business without working it out then there is a very big chance that you will never ever have a payout.

Speaking of payout, I had just requested for my payout for doing the job part-time. For any of you here from the Philippines and OFW's who is a member of this site, I encourage you to try S2S or Secret2Success or contact me from my facebook account Tita Sab-it Paganah and inquire about this wonderful opportunity.

I am not a phillipino but my desire is to earn online. So a' m i eligible for that opportunity?
Viewing 2 posts - 1 through 2 (of 2 total)
You must be logged in to reply to this topic.