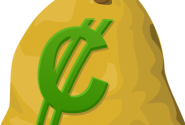 Does anyone go to bitcoin or altcoin faucets to make money?
| | |
| --- | --- |
| Author | Posts |
| | I have been going to a few bitcoin and altcoin faucets for two months now, but I haven't made one bitcoin yet. Does anyone have any thoughts? ideas? or tips on how to go about it? |
| | Me I am still trying to learn bitcoin and see how it works I have herd that some paid to click sites pay in bitcoins. |
| | I got myself burned out by typing captchas on the bitcoin faucets. Now some of the faucets were closed due to adblockers. But still I spend time on some sites that pay in BTC. It's not a good earning though. I only have 5$ worth of bitcoin as of now. It's very slow to earn money with BTC. |
Viewing 3 posts - 1 through 3 (of 3 total)
You must be logged in to reply to this topic.