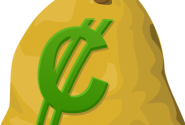 Best Data Entry Job so far!
Author
Posts

Hi friends!

Good day!

I'm just so happy to share with you guys, what I experienced. I must say it's the best Data Entry Job I've tried so far. You can do it anywhere and anytime. The registration is absolutely free! Are you familiar with Captcha typing? Yes? No?

I also don't know anything about that. I'm just browsing and searching everything in the internet. In this Data Entry Job, you are required to have you own Bitcoin Wallet because that's the way you can received your earnings or you can check the payment method or payment carrier that they have. Just choose the best and secured Bitcoin Wallet. In my country, the trusted Mobile Wallet is Coins.ph you can convert Bitcoin in to Cash (Peso). Search Coins.ph in the web, apple store or Google Playstore and registration is free. Just key in the referral code:  4ojcrm so we can both have 50 pesos.

Before talking about how will you get paid. Let's talk about the Job first. You just have to solve Captcha. Sounds easy right?  For every 1000 solved captcha's you will get 1$. Believe me it's better than sitting, browsing the internet and doing nothing at all. You will be rewarded from all your hard work. It all depends on you. Today, I just received my payout.

Here's the link: http://2captcha.com/?from=3230580

Follow the link and you will be redirecting to the website. Register first. Registration is 100% free. After that, you can start to work. If you can follow instructions then, this is the best job for you. Before start working, you have to complete the training. It consists of 39 different kinds of captcha and how to solve it. Don't worry they will give you the correct answer. Type fast and accurately. Before sending the answer check it first. You don't want your account to be ban or suspended for making so many mistakes. What good about this website is they will give you so many reconsideration after you make some mistakes and also you can work using your android phone! Sounds interesting right!  No one is perfect, so It's okay to make mistakes but don't do it too many times.

For further questions, feel free to reach me.

Thank you so much for taking your time reading this. And hoping to hear anything from you soon. Godbless! and enjoy working.

I too heard of 2captcha.com website..  But, Earnings are very very less.  Compared to that one,  myLot and LiteracyBase are good.  We can earn same amount in less time…
Viewing 2 posts - 1 through 2 (of 2 total)
You must be logged in to reply to this topic.