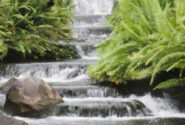 Where Is Rain?
Author
Posts

Where are you rain?

We miss you now

Where are you hiding?

Many are waiting you

Stop this hot day

Cool the ground and ease our agony

Of the severe heat of the rising sun

Shower us with your sweet water

In refrain.

Feel our thirst,

With your pure water from heaven.

Photo Credit: Facebook

Every broken heart is giving rain the dry jungle of abortive wishes and you are finding rain search your heart there will be rain falling from hidden eyes. I am starting to accept

that you never loved me. And it's sad because I don't think you see how beautiful you are to me. Your face was the light that chased away the shadows, every nightmare, every fear. But you burned out and now I'm learning to be afraid of the dark once again

And i can't get you out of my mind, God knows how hard I've tried. Time moves on for us, for you it stands still. You will be forever ageless as we grow old, your smile will never wrinkle, nor will that shine in your eyes fade. The worst thing you can do if you missing someone or need them is let it hide from them.

@jhsayyar, Let there be, there there be rain in refrain….

BECAUSE YOU ARE THERE

Because you are there

I see your glittering eyes

I jerk in joy and fantasy

Your sweet smile converts my feeling

Down there it beats like crazy

Because you are there

That moment brings momentous episode

It sways my destiny for awhile

It brings glory to my soul

It rests my wild road

It uplifts my horizon

I seldom traverse

Because you are there

I have to cherish every move

This moment would soon fade

For man as mortal

Changes are beyond control

Let us always face the circumstance

Beyond doubts

That in this world

Life is changeable, mysterious.

Image credit by Pixabay

 

 
Viewing 3 posts - 1 through 3 (of 3 total)
You must be logged in to reply to this topic.