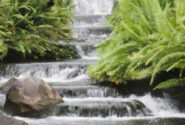 This is one of our parks in Mindanao: Dahilayan Park in Bukindon
Author
Posts

I would like to share you our very lovely park in Mindanao somewhere in Bukidnon. Dahilayan Park is located in Damilag, Alae, Manolo Fortich, Bukidnon. It takes you 4 hours travel by private car. We were having our field trip here twice. At first I disliked the distance for it seemed no end hehehe.Just imagine 4 hours travel by van. It is not a joke number of hours. Then when we arrived this park first time, I said to myself "wow", it is so cool and so plenty of wild animals hahahaha. I thought those wild animals  are alive; they are all made of plastic and rubber.They looked so real and we were all scared ,lol.

I will let you share this park though the images here. I was riding on a baby rhinoceros. I also carry in this photo a baby lioness. I have so many photos of this park but I will share you only very few, no more time,lol.

How nice to sometimes feel the bond with nature. In this park, I feel the love of nature and how it affects my life. How nice to live here,It is so cool,Many big and tall trees abound in this park, The owner is a naturalist and he wants and likes to see people happy and enjoying the products of nature.

How funny the people around here in this site. They do not appreciate beauty. Mentioned is park, but no one cares and dares to read and see what I was doing in this park hahaha. I feel what I feel one week before the new year to be alone. I was here good four five days and I am the only human blogger here that explores the remaining days of 2016.

I was so thankful that time for i realized that I have word of honor to my own self. That was my promise to myself to reach the redemption, and lo! and behold, I was able to make it.Now I feel all alone laughing here in this park while riding these cuties.
Viewing 2 posts - 1 through 2 (of 2 total)
You must be logged in to reply to this topic.