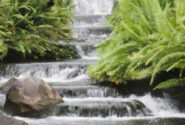 Poem for you: One Dark Afternoon
Author
Posts

This poem tells about fear and scare every time people in our place see dark clouds in sky. We all understand the significance of it, that is soon rain to drop to the fertile and barren land and scatter on earth cool rain and the feeling that is lovely is felt within.

                           ONE DARK AFTERNOON

Many wonder why clouds appear so darker
than it was before when there was storm
Another fear appear to each soul
There might be storm
In this lonely and dark afternoon
People prepare to evacuate
To save their lives

It is not easy to face fear and disaster
Better be hungry than hunger in solitude

Then rain drops in torrents
Seems not rain drops so big and cruel
Many were shaken for fear
But they cannot stop disaster
Done by mother earth.

Our mother earth seems so tired
Of carrying the pollution
that is why she sends darker skies
To form rain and people fear the unknown
The unknown which might be more than deadly storm..

Image credit by Facebook

 

What do you notice in the photo image of my poem children in a crucial situation during flood. This is the real picture every time storm attacks our country. There is always devastation of life. Loss of lives and properties make the storm victims' heart in extreme pain.It is not easy to face a disaster like this. A storm devastates lives and properties. Children will be much affected especially if their school is far from their home and if they also need to cross a river. It is so risky. It is always hoped that parents must always keep eyes on their children to avoid getting drowned in a deep and crazy river. Why river describe as crazy , it is because it also losts its destiny. It also suffers abnormal flow of water. A river also suffers both rainy and summer.

It will be better for those living near seas and rivers to transfer their abode in an elevated place so they be all safe during flood brought by storm. We can never fight back the revenge of nature through its natural calamities that might be avoided like flood if only canals and other exit of water not clogged.It is man himself that kills himself.

Is flooding more than what it used to be 10 or 20 years back. What are the authorities able to do to reduce the suffering of people? Is there any international help available?
I think at least Asian countries (incl. India) can collaborate to save people during floods and natural disasters.

A real truth poem of yours ma'am Cely. Realizing the content of your poem reflects how we reacted when the skies seem so dark and are unusual. We think of the possibilities of storms, and floods and other disasters.

Those children in the photo talks reality of how our governments are sometimes irresponsible. Irresponsible in a way that they (the leaders) cannot provide enough tools to rescue people.

@PEEUSH TRIKHA, Actually, it is the fault of the human beings.They just throw without thinking what happens next onto the canals clogging the hard materials thrown onto the water.There are so many insane people in the country where I live. They never think of the possible outcome once clogged the exit of water called flood during storms. It is so deadly, but still keep on throwing garbage onto canals thereby creating clogged objects so the water will be forced to overflow instead of reaching the sea as their final destination.

Our government of course designate personnels in the department of disaster to clean the drainage, river,  canals so when a storm comes that create flood, it will not be the same as having the exit of water unclogged.

The children in the picture are stupid pupils. They were told not to go to school for at that time there was  a deadly storm, "Sendong", but they never minded what their parents told  them. The parents thought that their children were all in safety, so sad these four got drowned for they did cross the surging river. Some children want to do experiment that may lead them to a fatal decision,

@nehemia bayawa, That is true we tend to react negatively every time we see dark clouds in sky. At home, we feel restless if see dark clouds in the day. It would mean that rain might be whole day raining.If thee is sudden rain here, it serves its purpose to pour it all regardless of human situations, living in mansion or living in the shanty.

This day, Isa dark clouds while I was in the campus, so immediately, I went straight home under 80-85 speed of my car.I am a fast driver by the way hehehe.

The children in the photo were already warned by their parents not.They have young minds;  they never know they would  perish on earth if carried by torrential flood.These children unfortunately , were carried by flood.There are so many of them killed.Children must be thought to be obedient to parents.Proper sanction will be done to those parents who do not mind the children's affair.
Viewing 6 posts - 1 through 6 (of 6 total)
You must be logged in to reply to this topic.