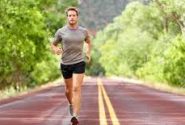 Kids in Sports.
Author
Posts

Kids In Sports is a specialized sports program for children ages 12 months to 12 years. Instructing children in multi-sport or specific-sport classes focusing on: Baseball, Basketball, Flag Football, Floor Hockey, Lacrosse, Soccer and Volleyball. Pre-school alternatives, after-school programs, camps and birthday parties are also available throughout the year.

What are you doing as a parent or guidance to ensure your kid(s) are involve in any of the sport listed above?

Remember all sport celebrities all over the world today started from somewhere at a very tender age. Yours kid(s) can as also be part of them; encourage them to be one.

Parents should encourage their children to pertispate in sports because it's so important as in you find children who doesn't do well in class but when they have their talents so when a child is given the opportunity and support on his or her talent, you never know that may be his or her future job as we all know talent pays.

So true, how I wish parent could support their wards in sport activities to help grow their talent and desire for greatness but reverse is the case where most parent deny their children the opportunity.
Viewing 3 posts - 1 through 3 (of 3 total)
You must be logged in to reply to this topic.