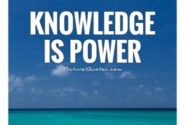 Knowledge Is Power Use...
The group is dedicated to like minded friends who would like to discuss any topic which will help us have a healthy debate and discussion and help us in becoming better human beings. Please go through the details and understand the same well before joining the group as joining the group means agreeing to the same. The knowledge thus obtained can be used for the betterment of humanity and help us in turning out to be individuals working for a common good and a better world. Respect and tolerance for others opinion and views is a basic requirement in this process members would also not make any negative comments, character defamation and use abusive language and indulge in deviant behaviour. Whoever would want to join or comment in the group would not misuse the group and stray from its objective and would not indulge in any legal cases, arbitration, suits, claim damages and the like. Topics will usually start with a write up article.
Norway Relaxes Punishment For LSD Possession From Jail To Community Service
Author
Posts

Usually writing about Norway has to do with their incredible strides to protect the environment, socially-conscious design solutions like the "doomsday vault" or just the fact that it's probably thenicest neighboring country to have. However, this time the topic sways in a different direction – drugs.

According to recent reports, Norway has relaxed punishment for the possession of LSD (Lysergic acid diethylamide or just acid). From now on, individuals will no longer be sentenced to jail, instead, given community service for their crime.

The decision comes from one particular LSD case making it all the way to Supreme Court.
Viewing 1 post (of 1 total)
You must be logged in to reply to this topic.