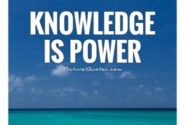 Knowledge Is Power Use...
The group is dedicated to like minded friends who would like to discuss any topic which will help us have a healthy debate and discussion and help us in becoming better human beings. Please go through the details and understand the same well before joining the group as joining the group means agreeing to the same. The knowledge thus obtained can be used for the betterment of humanity and help us in turning out to be individuals working for a common good and a better world. Respect and tolerance for others opinion and views is a basic requirement in this process members would also not make any negative comments, character defamation and use abusive language and indulge in deviant behaviour. Whoever would want to join or comment in the group would not misuse the group and stray from its objective and would not indulge in any legal cases, arbitration, suits, claim damages and the like. Topics will usually start with a write up article.
Film Personality: Amitabh Bachchan – Actor and Bollywood Superstar
Author
Posts

Amitabh Bachchan has been a part of my life which was related to my movie going years to the screens since Sholay when I was young. He had a great impact potraying many different characters on my life. I have also had the privilege to see his interviews and his favourite show on television KBC. His mass appeal as an actor seems to have impacted millions of Indians lives through their good, bad, tough and challenging times

. He is an institution having many good qualities which can be imbibed by younger generations who are the future of India. Some of the many movies I have seen and enjoyed which I can recall of this versatile superstar are Sholay, Anand, Namak Halal, Yaarana, Laawaris, Mr.Natwarlal and many others and the latest one I saw on television was Pink which was a different movie.

All in all a great artiste and a legend who deserves every bit of respect for his professionalism and dedication to art of acting. Leaving a bad patch and the many challenges in his life he has had a great life as an actor with a great fan following. What better thing to happen that the whole of India praying for him me included during the unfortunate accident on the sets of Coolie. A institution and a true inspiration.
Viewing 1 post (of 1 total)
You must be logged in to reply to this topic.