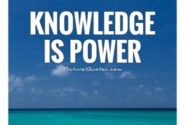 Knowledge Is Power Use...
The group is dedicated to like minded friends who would like to discuss any topic which will help us have a healthy debate and discussion and help us in becoming better human beings. Please go through the details and understand the same well before joining the group as joining the group means agreeing to the same. The knowledge thus obtained can be used for the betterment of humanity and help us in turning out to be individuals working for a common good and a better world. Respect and tolerance for others opinion and views is a basic requirement in this process members would also not make any negative comments, character defamation and use abusive language and indulge in deviant behaviour. Whoever would want to join or comment in the group would not misuse the group and stray from its objective and would not indulge in any legal cases, arbitration, suits, claim damages and the like. Topics will usually start with a write up article.
Cookery: Diwane Khas Samosa Do Pyaza – Hot Snacks
Author
Posts

24.DIWANE KHAS SAMOSA DO PYAZA

INGREDIENTS

400  gm maida

100 gm  paneer

300 gm onions

1tsp ground anardana

pinch of hing and ajwain

80 gm dalda

1 cup of curd

8 flakes garlic(fried, grated)

1 kg oil for frying

50gm salt, ground ginger

1 green chilli ground

3 flakes saffron

50 gm cut sultanas and almonds

METHOD

Chop the onions very finely into half rings. Brown them in a little oil on tava. Keep aside after mixing into in grated garlic, cut dry fruits, anardana, salt, garam masala and green chilli. Mix saffron flakes in milk. Break paneer and mix into it along with curd.

Sift the flour and knead with above mixture and 80 gm dalda. The dough should be very smooth and hard. Make small balls and roll on a wooden board as thin as you can.

Then cut into 2 parts, fill onion mixture into them, fold and join the edges with little milk. When all the balls are done like this, heat the oil and fry samosas on slow fire. Serve hot and with any chutney.

Health And Nutritional Information

Again a healthy snacks good for consumption during the rainy and winter seasons. People who are fat have to see that they consume a measured serving as it is very tasty and is tempting to eat. Especially in the company of friends or family members listening to music of having a chat. The ingredients help in keeping the body warm and aid in digestion and improves the immunity too thus proves to be a resistance to any common cold or cough which people tend to get during those seasons usually.

Once we have these we do not need any food for at least four to six hours depending on the health and age of the individual. If consumed more if tends to be on the heavier side. Children and people who do labor work find it nutritious as it helps them recharges their batteries which are down and helps them get going again. These people are active and have no weight issues generally and their body requires fat too. A favorite dish in India.
Viewing 1 post (of 1 total)
You must be logged in to reply to this topic.