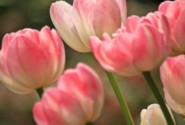 Who Wins Today: Khulna or Rangour
Author
Posts

Today Khulna and Rangpur both will be face to face in BPL today. Who wins today is a mystery for the cricket fans and the gamblers but I think Khulna must win this match keeping in mind the planets' position of this match. Rangpur has won the toss and chooses fielding to guess the target runs so that they could make the target runs easily.

When Rangpur will play in the second round she will be out soon and will not be able to chase the run target in this match because planets are changing house indicating wicket early wicket fall.

I think so and what you think, I say Khulna wins today and Rangpur get defeat.
Viewing 1 post (of 1 total)
You must be logged in to reply to this topic.