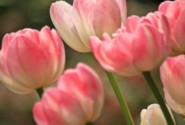 What makes you happy in your life?
Author
Posts

@Nemzie Bayawa , Yes girl a family is so important.They are the source of our ultimate happiness.they are the reason why we can withstand the hardships of life.Our family make us happy and no matter how rich or poor a person is if the family he or she is with broken cannot find and feel the real happiness.

Therefore, let us treasure every minute with our family for life is temporary and no permanence. So while we are still sharing life at its utmost fulfillment, let us do it for the sake of love and peace. there is no other treasure more than we expect , but a happy and strong family ties and relationship.

@Timothy , yeah you are right and entitled to your opinion about the happiness you are looking for n your life on earth and heaven.
You must be logged in to reply to this topic.