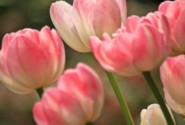 Heartaches
Author
Posts

My day wouldn't be better without you.

I can still recall the first time we met.

It felt that way.

This time, you could no longer be with me

My dreams have shattered

I could no longer soar in the sky

" I would never leave you," You said to me.

But you did leave me broken and unwanted

I have just realized,

That I can let you go,

From now on, I will forget the time and sweet memories,

I had with you.

 

 

 

Yes your choice is nice and and a good poem for sand hearts making more sand happy hearts reading the poem carefully, its language is simple and message is you have left me alone on earth for no cause but come again in my life I am waiting for you all alone sitting on the beach bed, beating heart day and night bites me and tears my body into pieces like tattered  clothes from the thorns.

My friend wait for second coming may his soul contact you in dream tonight. True love never dies neither in heart no on earth and never goes in grave but shines on the maiden'c re red cheeks.

@jhsayyar, Thank you and that is life by the ay full of mysteries. How nice if all that we want will come true, no thorns, no blocks, no worries, no loneliness only no ending happiness and sweet memories. Love is truly mysterious.Despite then, love is love and it remains so beautiful. Whatever it seems, we still be thankful for the shattered dream with our broken heart for from them, we become stronger and fighter for life.

There will be another love to come along and I expect love to be happier as ever in dream and in my waking moments.Love is love.

That's a nice poem. I can feel the pain.But, I don't want to feel this excruciating pain anymore.I need to rest my heart and let it go from the past.

@Shavkat, Yay, hehehehe, sorry to laugh,I cannot believe, but I remember your post before, your partner cheated you. That was a very crucial circumstance someone you love cheated you and you cannot fight revenge because you are broad-minded and by heart, giving her freedom to mean your unselfish love you have for her.

It is not easy to feel hurt. It seems our heart is stabbed severally. It seems the painful feeling never stops.We are so thankful of the moment when we are given chances to realize that acceptance of life is the manner to release all struggles because of love and all pains just disappear without our notice. That is how powerful a prayer is. We always pray we we feel down. We need our true and loving Father to help us ease the burden and-clear our eyes and  eases our troubles..

@lovern You said it right, my friend.I had moved on and don't want to look back.lol At this point of time, I felt glad that it happened. If not, I am still enduring the situation. I must admit that it was so striking and blinded once the truth behind its betrayal.I am also thankful because I learned to love my old self.There is a realization that some people changed.It wasn't my fault and things are out-of-hand because they are not ready for a lifetime commitment.

@Shavkat , That is true, at first the feeling is so tight and there seems no exit to clear our mind and ease the burden our heart carries for days and weeks. The feeling is temporary and sooner or later we stand proud and much stronger again. It is us who can calm down our troubled days. Somehow we want to take revenge, but because we are strong and have great faith to the Lord, gradually without notice our ways are clear as the shining star and twinkling stars that surround the dark evening , so humans can see the better days ahead.

Sometime, we cannot avoid to sigh and want to escape the reality and want to live in a relaxed and stress-free life. Life is indeed mysterious.

By the way, I spent much hours here to reach the threshold for this month hehehehe. I already rache there in ML and I only lack few cents here. I like to finish it tonight hahahaha, so thrilling and exciting.

Cely love is a game between the two fools in which no profit no loss. The lovers remains always full of imagination that is why it is said that those who love forget their being and go to the darkest pit of hell.

I think that Love is friendship that has caught fire. It is quiet understanding, mutual confidence, sharing and forgiving. It is loyalty through good and bad times. It settles for less than perfection and makes allowances for human weaknesses.

It is an absolute human certainty that no one can know his own beauty or perceive a sense of his own worth until it has been reflected back to him in the mirror of another loving, caring human being

@jhsayyar, That is right, love is full of deceit.We cannot also control the hands of time. If we can only bring back the hands of time, I am so sure, we would never choose the same fate again.

Yes, you are right that love is like a game played by fools. Though you feel the love, but there is no assurance that there is real love in return. That is the reason why love is considered a killer. It is also transpired in a song like: Too Much Love Will Kill You wa hahahahahaahaha, so true. If we cannot adjust ourselves, we would surely dive in the valley of suns. God does not want us to walk in the valley of sins for He loves us and He is the owner of all the living humans .
Viewing 9 posts - 1 through 9 (of 9 total)
You must be logged in to reply to this topic.