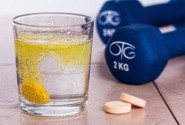 Why did you get fat?
Author
Posts

OBESITY, EXCESSIVE FATS IN THE BODY, OR OVERWEIGHT CAN HAPPEN OVER TIME WHEN YOU INGEST MORE CALORIES THAN WHAT YOU USE DAILY.

LESS EXERCISE IS ALSO ONE SINCE YOU ARE NOT BURNING THOSE EXTRA FATS THAT IS STORED IN YOUR BODY FROM THE UNHEALTHY FOODS YOU ARE TAKING IN.

HYPERPALATABLE FOODS OR JUNK FOODS ARE ON OF THE MOST BAD FAT GIVER.  SINCE THEY ARE CHEAPER AND CAN BE STORE IN OUR FOOD STORAGE FOR HOW MANY DAYS, PEOPLE LOVE TO BUY IT AND TAKE ITAS THEIR SNACKS. AS A RESULT, IT CAN MAKE A PERSON OBESE.

Growing fat sometimes is not the liking of someone, some people grow fat oyt of stress related issues, others grow fat because of genes, others grow fat because of ignorance, others its because of eating junk food, others its lack of exercise othrrs its just bad eating habits, others grow fat when they are settled and relaxed, others its because of baby fat. There are quite a number of reasons why people grow fat, different people with different ways. For me i have never really grown so fat to the point of having to go the gym or starting up on a diet, my weight comes on when i am relaxed, and loosing it is quite easy. So when people grow fat they grow fat because of ignorance but it can be controlled.

For me it was getting ill and lack of exercise. I also, dare I admit it, ate the wrong foods. Now I am trying to remedy things. One thing it is important to know is there is a point where your body will lose weight even if you do nothing but breathe so if you adjusted the calories to suit what you do you should maintain a reasonable weight. I had a health check that told me this and have been trying to cut down to a sensible calorie intake ever since. Some days I don't make it.

There is 1 reason why people are fat and get fat. Its explained by thermodynamics. Fat is energy. where does the energy come from? food we eat. eat more energy in a day then we burn and your body stores it as fat. This is the same for every human on earth
You must be logged in to reply to this topic.