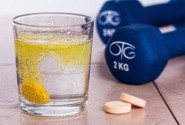 Do You Have A Literacy Base Fitness Blog?
Author
Posts

Sometimes we get on sites and know what we want but don't know where to find it. I enjoy a healthy lifestyle and staying fit. Outside of LB, I write a fitness blog called Growing Old Gracefully but I was also thinking of starting one here.

This gave me the idea of starting this topic in "Health and Fitness" that why those interested in fitness could search down a list of Fitness Blogs and follow the ones they are interested in.

I'll have to post mine later as I haven't yet decided on the basis of my blog. It will be one of THREE.

Cooking Blog for those wanting to eat healthier. I love to cook!
Biking Blog because I bike.
Workout Blog which is just going to be me sharing what I do.

In 2012 I had one acne blog. Which I sold to someone else after the google SEO was playing bad with the site. I barely managed to sell the site at good cost. I think I would give health niche a shot again. I don't have any domain as of now. But I have few ideas about being healthy as a desk worker. And there are plenty of people who just want the solution for some of the known problems. So this health niche for various types of people can do indeed help out. I have plans to try some of the blog posts in that way.

Sounds interesting. Let me know when you start. I'm always leaning on my elbows. I'm sure it's a big time no, no but it's a habit I just can't break. Luckily no major issues with it but from time to time I do get tingling like pins and needles in my upper back. I have a issue with my C7 area.
Viewing 3 posts - 1 through 3 (of 3 total)
You must be logged in to reply to this topic.