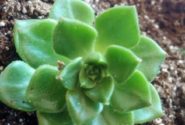 PLANTS IN POTS
Author
Posts

THIS PLANT IS CALLED ZEBRA CACTUS OR HAWORTHIA.    MY MOM CALLED THESE PLANT A CABBAGE CACTUS.

IT'S BEEN A WHILE SINCE I WENT TO MY MOMS SMALL ORCHIDARIUM.

THIS MORNING, I VISIT HER ORCHIDARIUM JUST BESIDE OUR HOUSE AND I WAS SO ASTOUND WITH THE PLANTS.

THE PLANT IN THE ABOVE PICTURE CAN BE GROW IN A POT WITH COMPOST MATERIALS. WE USUALLY WATERED IT ONE OR TWO TIMES A WEEK. IT IS NOT NECESSARY TO WATER THEM DAILY.
Viewing 1 post (of 1 total)
You must be logged in to reply to this topic.