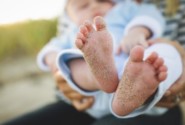 When Love Larks Sing Over the Sea
Author
Posts

Last night I was writing an article on The Power of human soul suddenly an idea struck in my mind and my mind turned to write a song the time was 2 am. I started wiring the song and after at least ten minutes I completed the song. I gave the title to the "When love larks Sing in Swarm over the Sea" 

I think it is the best song but the readers likes it or not I do not know but I hand over this song to LB readers to read and enjoy in the silence of dead night when you may listen the voice of mouse walking in your room under the moon light.

When love larks sing in swarm over the sea!

When love larks sing in swarm over the sea

Fishes stop swimming some out of ocean

Belles atop dancing their eyes full of tears

All sing over the sea love is not harmful potion

 

The god of love has eyes but lack of sight

Have eyes to weep but lack tongue to sing

True love not on earth but love a veil

For belles loveful a trivial thing

 

Listen to the song of nightingale in vale

The wail and woes of lovers in the notes

The birds listening to the song are sad

Watching the lovers' hearts a burning port

 

O my love, listen to the larks sadly singing

Over the sea singing the sad lovers' pain

The lovers' sigh echo in the empty air

Listening to the sighs numb my brain

That is indeed a very lovely song larks playing as humans.Yes love is so sweetly felt when hear the song of the sparrows and larks for they symbolize love and happiness. I one heard a bird that tweets and tweets and I felt like dancing under the moonlit night.Actually I live in the city nd seldom see birds.I can only see birds and enjoy watching and listening to their  tweeting in the park in our cty and seas.

You have your on style of writing a poem so do I. Mine is based on love, mixed feelings, adventure, heartaches, pains and more about life and man.

Congrats friend and have a very Merry Christmas to you and your family.

Thanks my friend for commenting on my song. Accept my congratulation on Merry Christmas to you and your family. It is a great day for men, women, birds and beast because the birth the Savior of men on earth appears just to save mankind from he sins of soul.

We must not forget its importance in life because we are born to die. We must help the poor so that they participate in Christmas pleasures with families and friend. May God bless all the pleasures of Christmas.

@jhsayyar, we can truly feel the spirit of the Lord every time we celebrate the birthday of His son, Jesus Christ our Lord and Savior.It seems everyone is happy, but sad there are humans who do not know God .There are humans who condemn Gd as killer.My goodness, there is one member here that I keep on fighting in words for he keeps on barking about his disagreement that there is living God and there is a God that protects us and gives us eternal life should we live in the righteous ways.

The member I mean here keeps on refuting my contention that there is God.One time I told him that most members here are Christians . God believers,His answer was  we are all having childless minds because of our false beliefs that there is God. I hate that man for he dares to accuse God og many things . I told him not to anymore comment for he can never convince me, still he writes me today. I will never reply his comments, useless. He is attacking via convincing me which he can never do to me.

Should you like to overthrow his contention my friend, read his comments under my topic with key words reading a bible. You also commented it,but comments very nice as a God fearing man.
Viewing 4 posts - 1 through 4 (of 4 total)
You must be logged in to reply to this topic.