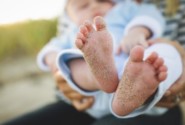 Christmas versus Muslims' Eid
Author
Posts

I have seen at every Eid the Muslims raise the prices of things so that the poor could not buy things for their children at Eid. The Muslims loot the Muslims forgetting the whole teachings of Holy Prophets. I ask the Muslims, why they do so?

On the contrary in Western Countries at the occasion of Christmas every thing touches low price so that the poor could participate in the Christmas pleasures with families and friends and they could give gifts to each other at such important occasion.

I think those raise the prices at such occasion are the enemies of mankind on earth. The government does nothing for the poor as I have seen. The government officers do the same thing forgetting death and God's commandments in the holy books.

I have never really thought about it in that way, but i tend to think that everyone has their own way of making ends meet. I think when you think about christmas we have too many people selling their wares at that partivular time to pave way for new syuff in the coming year. Given that christians love to shop for christmas thats the vest time to bring out the stuff you have as a business person to be able to sell. So you will find that at that time there will be so many sales with low prices to enable the stock to be finished, by the time the new year starts. If you look at the muslims most of them bring out very nice things and knowing muslims they like to adorn themselves with nice expensive stuff, this is stuff that cannot be sold at a cheap price considering the price that they bought them with. For muslims its not about clothing its more of jewelry thats why they probably have high prices on whatever they are selling. As for food i guess its the same all over.

Well Christmas can actually be very expensive due to the over commercialised aspect which in turn means the joy of Christmas is actually been lost.  January blues is known as the month of debt because of over spending during Christmas so actually it's putting people into poverty and they spend all year working towards the next Christmas.

The UK is the best time for sales during the lead up to christmas. I don't really see prices decreasing I see tricks of shops… Believing that prices are 'on sale'

Depending where you live, I don't see Eid being an increase in pricing either,  it's all just commercial based. But I don't over spend for Eid, we spend on what we need and we do follow the teachings of giving more as that is what it's about.

Shops will use any occasion to make money, such is the way with the world these days unfortunately.

It is a general economic principle that "the higher the demand, the higher the price". Have you forgotten that so soon? That's an economic topic under demand and supply during our secondary school days. So, I don't believe it's an issue of Muslims or Christians. During Muslim eid celebrations that you claim price are exorbitant, who sale the goods? They are Muslims and Christians together.
Viewing 4 posts - 1 through 4 (of 4 total)
You must be logged in to reply to this topic.