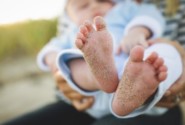 Being a parent
Author
Posts

Being a parent its so hard to do.but when i remember th0se times how my parent do just to make me happy and comfort.
as n0w im a m0ther of two kids so hard because they just a little need help anytime .when i remember i always fight because thats my parent do to me ,they dont surrender to guide me,to teach me.and love me who i am right n0w.so fight fight and pray for t0mm0row c0mes.

Its true being a parent has never been easy its a huge undertaking and i must say its also not for the faint hearted you have to be really strong to take up that responsibility. Its actually a full time job, you cannot say you will do it for a short time then leave it for someone else to continue. Am a grown up right now and i still meed my mum around me sometimes. She plays a big part in my life. Parenting never stops unless life ends i will always be a child so long as they are still alive. I thank God for my parents and i pray that when i finally bevome a mum myself i will do my best to be the beat parent i can be to my children

True! Being a parent is the hardest job that you will ever have, yet it is also the greatest reward. I have 4 boys, so I know the struggle. I remember with my oldest son I was so happy and felt like I was ready to show someone unconditional love. Little did I know just how hard things would be, especially as he is now in his pre-teen years. There have been days I felt like I was doing nothing right and feeling overwhelmed ( and I am sure there are more days like this to come with him), but I have come to realize that this is all a part of being a parent. Don't ever give up and keep trying! It gets better.
Viewing 3 posts - 1 through 3 (of 3 total)
You must be logged in to reply to this topic.