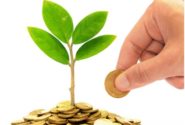 Ethical Business &...
Ethics is the most important factor in Business and Finance to create a sustainable as well as efficient world with complete satisfaction. According to the scholars, this is also the main issue for which you can blame the Global Financial Crisis and maintaining ethics in Business & Finance can prevent the world from future Financial Crisis as well. In this group we will try our best to discuss about the ethical aspects in Business and Finance.
Ethical Business & Finance
Oh bother! No topics were found here!
You must be logged in to create new topics.