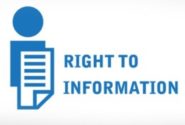 The very first weights and measures museum in India
Author
Posts

A museum is a place where priceless antiques, artworks, sculptures, books, scripts, writings, things used in the ancient period where they stay as a rich source of knowledge depicting the evolution of life, culture, clothing and human behavior. It is our duty to protect such valuable possessions. Among the various museums, here the very first museum of weights and measures stands in Karnataka which was the result of one man's enthusiasm.

The first museum of weights and measure stands proudly ibn the Chamarajpeth market area of Devangere, Karnataka. This is the effort of Chennaveerappa Yalamalli who had been in the business of trades for 45 years and he had a dream of creating a museum. Later his son Basavaraj had joined and helped in creating the museum by traveling to various parts of te country for collecting scales and measures used in different periods.

In the museum, we can see the wire gauges and depth measuring tape made in Germany, folding scales from America, and the scales used in the times of Nizams of Hyderabad, the Mysore Wadiyars, the Adil Shahis, and the Keladis. This is a rich collection of artifacts and a passion of a single person which helped in creating t this wonderful museum. The museum has entered into the Limca book of world records.

So, if you are to travel to Karnataka, this is a must see destination.  Thanks for reading.

This topic was modified 1 year, 5 months ago by haripriya.
Viewing 1 post (of 1 total)
You must be logged in to reply to this topic.