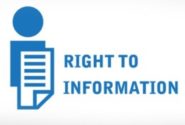 Super jet fighter shot
Author
Posts

An F/A-18F Super Hornet fighter jet has been shot into the sky during the first-ever launch and recovery using the U.S. Navy's new electromagnetic catapult system.

The test happened aboard the USS Gerald R. Ford, the Navy's new $12.9 billion warship, which was commissioned and heavily praised by Donald Trump just a week ago.

The new technology – called the Electromagnetic Aircraft Launch System, or EMALS – has previously shown it can hurl dead-loads, but this is the first time the catapult-like launcher has propelled an actual aircraft into the air.
Viewing 1 post (of 1 total)
You must be logged in to reply to this topic.