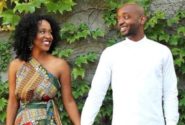 Courtship and Marriage
In this group, you can discuss different issues, problems or benefits of courtship and marriage. Marriage being the most sensitive issue in terms of decision making, it's prudent we share more light on exactly what need to be done in order to come up with a good relationship. The bible says "Where there is no Vision, the people perish, but he that keeps the law, happy is he. (Proverbs 29:18)" let's share this vision with the community.
You can share tips for healthy relationships, faithfulness, determining God's will in marriage, choosing the bride, youth and marriage e.t.c. You can also share stuffs like, how to be a good husband or wife, etc.
Courtship – How long should it last
Author
Posts

Hi all!

Allow me to ask a question in this forum:

How long should courtship last before you marry or get married? Any suggestions which can be substantiated please?

Your comment will help some one here. Thanks.

I don't believe that there should be a time frame. Courtship should end whenever both people are comfortable with things becoming more. Sometimes it takes a while to get to know people sometimes because sometimes people don't even know themselves.

Many people have asked tgis question before and they get the answer that they are looking for. But i guess courtship should last as long as the people involved are ready to move to the next level which is engagement. Because you cannot move on if you haven't gone through courtship. I believe if you feel you are old or mature enough to accomodate someone else into your life and schedule then thats a green light for you to move on from courtship to marriage.
Viewing 3 posts - 1 through 3 (of 3 total)
You must be logged in to reply to this topic.