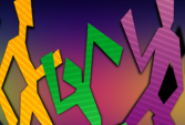 Traditional Birthdays
Author
Posts

@peachpurple, hehehe, thanks peach, yes my birthday is based from the Fil-Am day, July 4.

@Shavkat, There is always pancit every time there is birthday celebrant hehehe. It seems we adopted this kind of culture.

@cely My old folks are so traditional about having pancit in the house especially birthdays. It is sad to say, I don't cook and my mother loves cooking this. In time, I will have all the initiative to learn cooking and beg my mother to transfer her secrets in cooking.lol

This is an excerpt from my blog, "We're 64. What We Can  Do" –

"Happy birthday," greeted the hubby. "Happy birthday, too," replied the wife.

This is not rare for there are couples who are celebrating their birthday together for they're born in the same month and date. And there are many married couples holding this birthday.

I don't know if this rare and unique one. My wife and I have a synchronous birthday celebration. Today, we jointly celebrate our synchronous 64th birthday.

"Are we meant for each other?" We ask ourselves in unison. Only God knows. Nevertheless, we keep our birthday for 43 faithful years of marriage. We just do it in the most humble and simple way for we can't afford to throw an extravagant birthday party. Our party is only for our six children.

My wife and I had never ever had a cake to slice and a candle to blow since we were a kid. However, upon reaching the age of 61, it was the very first time that we had our birthday cake, courtesy of our 2nd eldest daughter who is working as a cook in the eatery inside the Agora in our place.

Birthdays tend to be highly commercialized here, especially children's birthdays. It's expected that parents will spend a lot of money to host a party for a big group of children and that each child will bring a lavish gift for the birthday boy or girl. Much money goes into buying decorations, food and drink, party favours, etc. Many times, parents will spend extra money to have the party hosted at the local swimming pool, bowling alley, or fast food restaurant.

When I was younger, my parents would throw a party each year. But I remember it being a stressful time, and often a big buildup with a disappointment if a certain child didn't attend, or if a present wasn't what we had hoped for. Going to parties was just as much of a letdown. Often, we'd get invited to the home of a child who otherwise wouldn't socialize with us all year. There would be so many strangers at the party, and the birthday child might even misbehave.

I never wanted that for my kids, so we have always celebrated with just family. We have a nice meal and finish with cake and ice cream. Next weekend we will celebrate my birthday and my son's. We go to my parents' home on special days, so the kids can celebrate with their grandparents. It will be the last time we are all together for a family meal until August; my middle daughter will be leaving in a few weeks to attend a 6-week music training program near Banff, Alberta.
You must be logged in to reply to this topic.