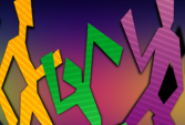 Memorial Day Weekend
Author
Posts

Here in the States we are celebrating Memorial Day weekend.  Memorial Day is Monday, May 3oth.  This weekend isn't just about picnics, bar-b-ques and parties.  Actually it's a celebration of our lives because of the men and women who were in the military!!  If it weren't for those brave men and women who are in the military, we wouldn't have our freedom today!

My dad and nephew served in the military.  Do you know of anyone who has served in the military?

We don't mark Memorial Day in Canada, but since I've learned about the history of this holiday I've often thought we should at least adapt some of its customs for use around Remembrance Day in the fall. I think it's important to think about the graves and memorials to our war dead, and to set aside time not only for their maintenance but to make them look fresh and spiffy.

I come from a military family. Both my parents served in the RCAF, my father for 20 years before he took his release to civilian life. Several of my uncles served in WWII, and I have great-uncles who served in WWI. On my husband's side, his grandfather was wounded twice during WWII and decorated for bravery. There are a number of notable soldiers to whom he is related more peripherally, as well.

Neither my husband nor I could serve for medical reasons. Instead, I chose to care for war veterans in the years following my high school graduation. Two of our three daughters are army cadets. My oldest has served for close to seven years now, and will age out of the program in the fall. She has worked for the Department of National Defence during her summer vacation, and devoted much time to mentoring the younger cadets. She plans to return to the corps as a civilian instructor, and eventually to apply for her commission as an officer in the Cadet Instructor Cadre – a specialized division of our military reserve forces.

As you might imagine, military occasions and Remembrance Day are a very big deal around our house! The poppy means a great deal to us, as does the service of our many friends who are veterans.
Viewing 2 posts - 1 through 2 (of 2 total)
You must be logged in to reply to this topic.