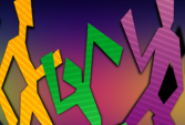 Graduation
Author
Posts

I think for the most part here in the States, May is high school graduation.  I know I graduated on May 11, 1981!!  Yeah, I'm OLD!! lol

Last weekend was no exception as a niece and nephew on my husband's side graduated from high school.  Earlier in the month, my cousin's son graduated from college!

I see they even have graduations for the kindergartens now!!

Have you celebrated a graduation recently?

I also had my graduation ceremony in May, and I believe our grad ball (our school didn't call it a prom) was in May too. In Canada, school generally starts in September and finishes in late June. So  some schools will hold graduation activities a little later in the spring.

I graduated high school in 1984, so we were in school around the same time, JoDee 🙂

Graduation ceremony is one of the best ceremony for any student that has high educational ambition. I can remember when I graduated from nursery school in 2003. I also can remember when I graduated from primary school in 2009. It was really a great time and I had a lot of fun. Seeing my teachers congratulate me made me so happy that I was leaving for a higher grade. Our uniform during my nursery graduation was a lot very beautiful and also my primary school uniform was something to talk home about. Though I can't remember actually everything that happened during my nursery graduation but I very well know it was a lot of fun. I was happy seeing my family and relations come for my graduation and congratulating me and giving me a lot of promises. One thing that made my graduation from nursery and primary school to be a very great one was because I graduated with a very good grade and I was congratulated for that .

           For anybody in school, graduating with good grade us what they are looking forward to. Everybody in a school system is looking forward to his graduation ceremony one day. 

I don't feel happy sometimes during my graduation ceremonies. On two of my graduation (my secondary graduating and my primary graduation), it really didn't end so well but wellshall it's still a great day as God needs to be praised for  thing me do far. During my primary graduation ceremony, before we even started, rain started falling and we didn't stay in our field for the graduation but stayed in a tiny hall that didn't contain everyone thereby reducing the fun. The rain was do heavy that it flew inside the hall and disturbed people (some days are like that). Due to the rain, many photographers didn't come and we couldn't snap any picture. I persuaded that I must wait to snap my picture but my parents almost beat me up for trying to be disobedient. I went home that day very angry. In fact that day was very wet and everyone felt irritated cos the rain that started in the morning ending around the evening period. Same applied to my secondary school graduation. The period of my secondary school graduation wasn't good for me at all. I was very sick that I went home immediately after my neco exam in 2015 June  and my graduation was supposed to hold on July but due to the sickness, I couldn't attend and I heard it was a whole lot of fun. I just pray I wouldn't experience any misfortune in my university graduation day.
Viewing 4 posts - 1 through 4 (of 4 total)
You must be logged in to reply to this topic.