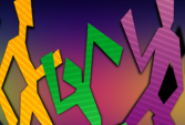 Feast of Sacrifice
Author
Posts

The Filipinos consider the Muslim as their brothers. Early this week, President Rody Duterte issued proclamation 56, declaring September 12, Monday as a regular holiday in the entire country the Philippines to join with Muslim brothers in celebrating their Feast of Sacrifice.

This is the first time that I have heard about this Eid'l Adha of the Islam faith. This is equivalent to the great sacrifice of Abraham in offering his son, Isaac to offer to the Lord. The government is now so sensitive on the various observance or celebrations of the Muslims. In the country, there are the five major Filipino Muslim groups: the Sama, Tausug, Yakan, Maranaw, and Maguindanaon. They have a great contribution to the enrichment of the culture of the country.

Those Muslim groups are considered by the Filipinos as their fellow countrymen. They are also Filipinos.

This feast is one of the holier Islam celebrations. The other feasts or festivals are the Eidul Fitri and the Ramadan.
Viewing 1 post (of 1 total)
You must be logged in to reply to this topic.